About Us
Gobuzy is a 360-degree Digital Marketing and Software Development Company in Noida. We offer unparalleled and unmatched services on all the platforms and latest technologies at unbeatable prices without compromising on the quality and violating your budget. Also, we never have hidden charges, all the charges will be told to the client at the beginning of the project, and after that nothing is charged from your side unless and until you want some modifications in your project.
In the world of millions of software developing and digital marketing companies, gobuzy.com is a name that outshines with its commitment to quality and consistent learning to deliver perfect translations of the clients' requirements. At gobuzy, we believe in developing something that will just blow up the minds of your customers and give you complete confidence that your business is dominating the online world .
Our team at gobuzy is made up of award-winning marketers, designers, and developers, and we know what it takes to get real results online. We also keep the focus on the numbers and factual figures that mean the most, as leads and revenue generated. We know that achieving these goals is what moves businesses forward and making them sustainable and scalable in the market. We have always believed very firmly that our clients' success is the best measure of our own performance.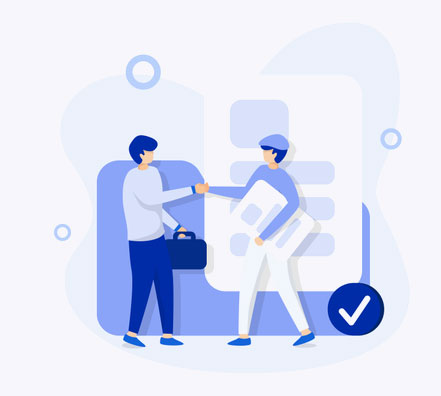 Through our years of experience in making strategies to make businesses successful online. We've also learned that while each channel has its own set of advantages, they all work best when strategically paired with other channels because nothing works alone when it comes to business. That's why we offer full-service strategies and use a combination of digital channels to increase visibility, conversions, and revenue for our clients.

As a result, We've more than 5000 satisfied and happy clients with infinitely showering leads and sales conversions. We've also built the most connected digital marketing team in the industry, all the members of our team are totally enthusiastic about their work.

The Internet is our passion, and we're passionate about helping businesses both small and large scale to reach their goals. So when you choose gobuzy as your digital marketing agency, you won't get a cookie-cutter strategy that somebody has just copied from other marketing agencies or from any other client — you'll get a completely customized plan that fits your company, your needs, your goals, and your vision.